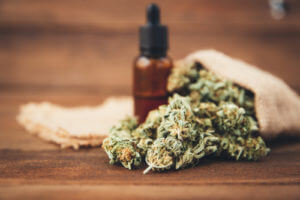 Believed to be one among the expeditiously multiplying industries, the CBD industry has marked a positive momentum in sales during the past year. As the market for pure CBD oil continues to thrive, several hemp companies that are eager to multiply their income have started to flood the market. This was not the case before.
Typically more companies mean more varieties of products. However, there is also the risk of being cheated by fake products because all the CBD products are not manufactured equally. In such a situation, how do choose the ideal product, with the right extraction processes and concentration of CBD? This leads us to the topic of discussion – important aspects of the online purchase of CBD.
Is The Product In A Third-Party Laboratory?
Ideally, any genuine product will have third-party lab test results attached to it. This guarantees authenticity.
What Is The Percentage Of THC In The Product?
The permitted level of THC is 0.3% or less. A product exceeding the limit is far from being a legal product.
What Are The Product Ingredients?
The product label must be transparent enough to mention the details about the ingredients used in the manufacture of the product. Check whether the ingredients are organic, natural and the names can be pronounced and understood by you.
Where Was The Hemp Cultivated And Sourced From?
The hemp plant absorbs all that is present in the soil in which it is cultivated. Therefore, it is important to know where the hemp used in manufacture was cultivated and sourced.
What Is The Type Of CBD Used For Manufacturing The Product?
Understanding whether the full spectrum, broad-spectrum, or isolate a variety of CBD was used to produce the product is important. The reason quite simple, each of these have their respective health benefits.
What Method Of Extraction Was Used?
CO2-based extraction is the ideal method of CBD extraction; although other extraction methods are comparatively inexpensive. Check if the extraction was done using chemicals because this adversely affects the purity of the product.
What Is The Quantity Of CBD Present In The Product?
It must be mentioned in the product label. By eliciting this information, you will have a clear idea as to the amount of CBD contained in a single dose of the product.
Thus, through awareness about the product and a little education about CBD, you can easily handle online CBD.