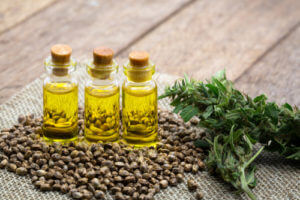 With the rising fame of CBD, it is true that the number of CBD products has increased. But that does not mean products that taste different are available. After continuous consumption of even sweet products like CBD chocolates, you start to notice a decrease in interest to have it again. This is when you know that your tastebuds need a change.
We, after realizing the benefits of CBD, have come up with mouth-watering recipes that will send your taste buds on a vacation. Here are a few best recipes from our cookbook.
CBD Turmeric Ginger Sweet Recipe
Ingredients
1 cup carrot juice/ orange juice
1 tablespoon turmeric
2 inches of thinly chopped ginger
12 drops of CBD oil tincture
1 teaspoon agar agar powder
½ teaspoon black pepper powder
½ teaspoon cayenne powder
Instructions
Mix the carrot/orange juice, agar agar, turmeric powder, black pepper powder and cayenne powder together in a pan. Sprinkle the agar agar to avoid the formation of clumps.
Heat the mixture and simmer it for 5 minutes.
Keep it aside for it to cool and pour it into the mold. Chill it for half an hour.
You should definitely try this at home if you like having a little spicy food!
CBD Sleep Cocktail
Ingredients
1 cup white grape juice
1 cup tart cherry juice
½ dropper valerian root tincture
Desired dose of pure natural CBD oil
Directions
Pour the white grape juice and cherry juice together in a bigger cup. Stir for 20 seconds to ensure it has mixed well.
Using a dropper add ½ authentic valerian root tincture.
Add the desired number of CBD oil drops.
Stir till you are satisfied.
Enjoy the fruity, guilt-free, and healthy cocktail!
CBD Bliss Balls
Ingredients
½ cup macadamia nuts
1 tablespoon coconut oil
1 tablespoon CBD oil
½ cup almond flour
½ cup unsweetened shredded coconut
½ cup ground cinnamon
1 teaspoon vanilla extract
2 teaspoon cacao nibs
Instructions
Using a grinder, grind the macadamia nuts into a thick paste.
Add macadamia paste to CBD oil and coconut oil to make macadamia butter.
Mix shredded coconut, almond flour, cinnamon extract, and vanilla extract to the macadamia butter. Make it into a dough.
Using a spoon and your hand, make small balls from the dough.
Sprinkle cacao nibs on a platter and roll the balls on it.
Place the balls on a container to refrigerate.
CBD bliss balls can be stored in the refrigerator for a week. This sweet bedtime snack leaves you wanting more.