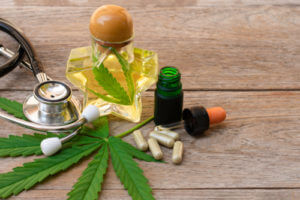 In December 2018, the federal government legalized the use of hemp-derived products in the United States. This made a huge impact on the CBD industry. For the past couple of years, the sales of hemp-derived CBD products have gone up, and now the CBD industry has become the fastest-growing industry in the world.
The main reason for the popularity of CBD products is the health benefits they offer. CBD has a lot of therapeutic properties that help in treating health disorders like anxiety, stress, pain, acne, seizures, insomnia, etc. People started to use CBD products as an alternative treatment for these health problems.
However, many people still have doubts about using CBD since it is extracted from the plants that come from the cannabis family. People are frequently asking whether it is safe to use CBD products. Let's find out.
What Is CBD?
Cannabidiol, also known as CBD, is one of the 113 known cannabinoid compounds present in marijuana and hemp plants. After its discovery in the year 1940, CBD has undergone many studies to find its effect on the human body. Most of these studies were encouraging and found enough evidence that suggests the use of CBD as an alternative medication for many health problems.
Does CBD Make You High?
Even though CBD is present in marijuana and hemp plants, CBD manufacturers mainly extract it from the hemp plant. This is because the amount of THC, the psychoactive compound of the cannabis plant, is very low in hemp. Most of the CBD products only contain less than 0.3% THC. This amount is not enough to get you high. Also, many CBD products are made with CBD isolate and broad-spectrum CBD, which contains zero THC.
Legality Of CBD
The legality of CBD products is determined by the amount of THC present in it. If the amount of THC in a CBD product is less than 0.3%, then that product is legal under federal law and the product with more than 0.3 % THC is illegal. Even if the federal law states that CBD products with less than 0.3% are legal, there are some states that still have not legalized the use of any form of hemp products. So if you are planning on buying CBD products, make sure that it is legal in your state.
Side Effects Of CBD
Even though there are many benefits of using CBD products, they also have some side effects. Some CBD users have reported dry mouth and drowsiness after taking high doses of CBD. Some studies also observed that CBD could interact with other medications.