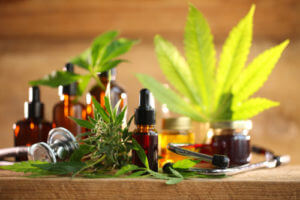 The hemp plant from which cannabidiol (CBD) is extracted has been used in traditional Chinese medicine for thousands of years. This is due to the healing powers of this plant. It can be used for treating the pain due to rheumatism, gout, and the symptoms of mental ailments. Now, these potential therapeutic effects and health benefits of the hemp plant were rediscovered by scientists. The purpose of this article is to discuss selling CBD online.
Listed below are some of the popular hemp store online products are the following:
Oils
Supplements
Topical balms, creams, etc.
Capsules and pills
Sprays
Edibles
And many more
Shoppers buy cannabidiol (CBD) products both online and from brick-and-mortar stores. Having said that, in recent years, the popularity of online shopping has increased because it is easy.
What Is CBD?
CBD is one of the major cannabinoids found in the cannabis family of plants. It is popular because it has potential health benefits and therapeutic effects, which it produces by stimulating the endocannabinoid system (ECS). Unlike its isomer THC, CBD is non-psychotropic, and this is the reason that it was legalized at the federal level with the US Farm Act of 2018.
CBD Products Ranked According To Customer Preference
CBD vape pens and e-liquid
High CBD strain flowers
Topicals
Tinctures
Edibles like gummies and lozenges
Baked goods
Chocolates
Concentrates
Capsules
Sprays
Important Steps For Starting CBD Online Business
Identifying the CBD products
Familiarise yourself with CBD laws, i.e., both federal laws and state laws
Create a solid business plan for the CBD product(s) that you wanted to sell
Get your CBD business documents in order
Identify the e-commerce platform on which you want to sell CBD products
Build your CBD online business site
Determine your payment and shipping terms
Market your newly established CBD online business
Selling CBD
The federal laws allow nationwide sales of CBD products that are made using hemp plant strains that have less than 0.3% of THC. Even though CBD is legal at the federal level, it is still illegal in many states. In some states, it is legal, and there are states where it is partially legal; in the latter case, you need a prescription from a registered medical practitioner to buy CBD products.