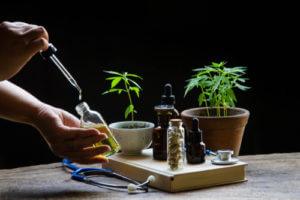 For the past few years, many people use cannabidiol (CBD), one of the active cannabinoid compounds present in the cannabis plant. According to some of the recent studies, CBD can help in treating some of the health problems faced by animals, including your dogs, cats, horses, etc. Dogs, just like humans, also suffer from anxiety, arthritis, pain, skin problems, etc. Giving CBD to your dogs can alleviate most of these health problems easily.
The problem is that it is not always easy for you to give CBD oil to your dog. Here are some easy tips to administer CBD to your dogs.
Place It Directly In The Mouth
This method is probably the easiest way to give CBD to your dog. This method is usually recommended because your dog will get the exact dose of CBD oil recommended by the vet. Since most CBD products are already dosed, it will be easier to give them to your dog. If you are using CBD tincture, draw the exact amount of CBD oil in the dropper and put it in the mouth of your dog without scaring them. slowly squeeze the CBD oil using the dropper and makes sure that the dog swallows all of it. Giving a treat after administering CBD oil will ensure that they swallow it completely.
Mix It With A Tasty Treat
One other easy way to administer CBD oil to your dog is by mixing it with something tasty. CBD oil will easily mix with peanut butter. This is often considered an effective method because of the oil content in peanut butter. The oil in peanut butter makes mixing CBD oil very easy. There are many other tasty treats that you can mix CBD oil with. However, you need to make sure that those products do not contain xylitol, which can cause side effects.
Mix It With Food
Dogs love food and it is no secret. If you mix CBD oil with the food, it will be a very discreet way to give CBD to your dog. This is a very effective way to give CBD oil because the flavors of the food mask the taste of CBD.
Give CBD As A Treat
Another great method to give CBD to your dog is with CBD dog treats. They are easily available in online CBD stores and your dog will eat them as a normal treat. In addition to that, it will enhance your bond with the dog.